What is a Lapping Machine? 
Define Lapping: The term "lapping" is used to describe a number of various surface finishing operations where loose abrasive powders are used as the grinding agent at normally low speeds. It is a process reserved for products that demand very tight tolerances of flatness, parallelism, thickness or finish.
Define Lapping and How it works:
Loose Abrasive Process-(LAP)
Lapping Involves the Use of Abrasive Particles to Modify the Work-Pieces
The Abrasive Particles are Mixed with a Water-Base or Oil Base Liquid. The Combined Abrasive and Liquid are Called a "Slurry", this is a Liquid Cutting Tool
The Slurry is Placed on a Rotating Motorized Platform Called a "Lap Plate"
The Work-Piece is then Placed Against the Slurry on the Rotating Lap Plate and the Surface of the Work-Piece is Modified
Rolling/Sliding Action of Abrasive Grains Between Plate and Work piece
 Define Lapping Machines: 
The two types of flat lapping & polishing systems that Lapmaster provides customers are Single-Side and Double-Side machines
Single-side literally means that only one (1) side of a work-piece can be processed at a time. Multiple sides of a work-piece can be processed in total, but only 1 at a time
Double-side means that two (2) sides are being processed simultaneously. Multiple sides (more than 2) of a work-piece can be processed, but only 2 at a time.
What Takes Place on a Lapping Machine?
The Surface Finish is modified and is usually improved in surface and sub-surface qualitative values (smoother)
Geometry (flatness) of the processed surface becomes flat or spherical in contour as a result of Lapping
Some amount of material is removed from the Lapped surface of the work
A very passive form of grinding (low pressure, low speed, low removal rate)
Requires the use of micron-sized Abrasive Particles (not mesh or grit sized abrasive)
Some amount of movement is required on the part of the tool (lap plate), the workpiece or both
In most cases, lapping is utilized on flat surfaces, not spherical shapes or contours
How Long is a Lapping-Polishing Cycle?
A lapping cycle can be as short as 30 seconds, as long as an hour.
A typical range for a lapping cycle would be 3-15 minutes.
Polishing cycles tend to be a bit different, normally 5 minutes on the low end and up to 3 hours on the high end.
A typical range for a polishing cycle would be 10-30 minutes
Single Side Lapping Machine Results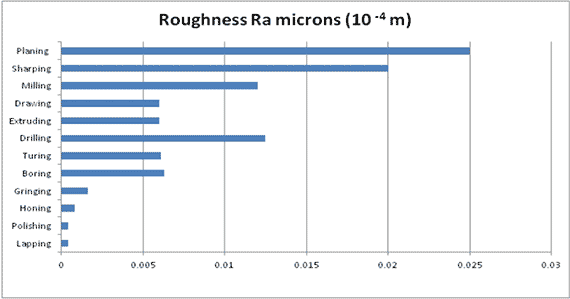 Obtainable Tolerances (* Probable with high quality incoming parts, enhanced by running 2 sides andscientifically transposing)

Thickness Variation of +/- 0.0002" *
Obtainable Parallel of 0.00005" *

Flatness of 0.00001" or better for stable components that are de-magnetized. Very thin parts or parts with poor Aspect Ratios do poorly with Single-Side lapping/polishing, but do much better with Double-side machining.
Surface Finish only limited to Machine Accessories & Options, Lapping or Polishing Abrasive and Plate (or Pad) which the abrasive is applied.
Perpendicularity normally is maintained with standard tooling and can be improved with special tooling

Normally, the single-sided machining process will positively impact Flatness specifications by a factor of 10 times or more, subject to the limitations of the equipment and application.

Best over-all results are obtained using shorter cycles as opposed to long, extended cycles
Based on the above, it is vital that the incoming parts, prior to processing, be of a high overall quality value
Further, the pre-lapping process is key to determining the post-process results